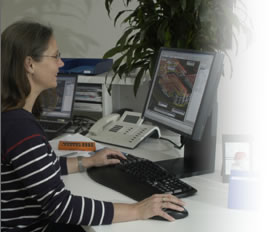 Processing of drawings using AutoCAD MAP and MicroStation V8.
Graphical preparation of geodata and specialist data with database connection to banks, industry, trade and local authorities.
Creation of land register for buildings, streets, trees, green areas, water pipes, sewerage pipes, lighting, natural gas pipes, zoning plans and building development plans.